Tuesday, February, 23 2021
Why we're building at Coulee Ridge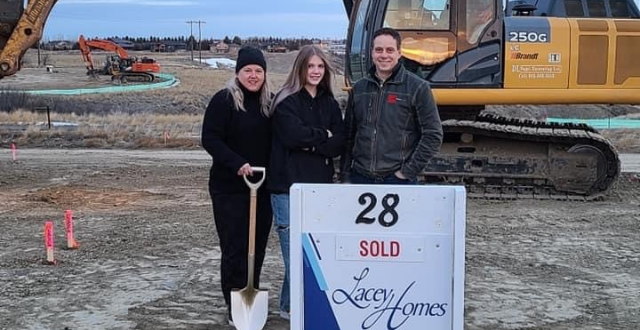 In conversation with future Coulee Ridge resident Shelley
Buying a home is one of the most important decisions you can make, and it's not a decision to be taken lightly. We can tell you all of the benefits of buying in Coulee Ridge, but it means so much more when you hear the reasons to build from a future resident.
We asked Shelley why she chose to build a home at Coulee Ridge, here's what she had to say.
"My husband and I had been thinking of moving to a new home for a couple of years now. Our present neighborhood in the south east has been great, but was getting busy, loud and we were looking forward to upgrade to a home that would suit our needs into the future. Though there are many fantastic homes and areas of Medicine Hat, none checked all the boxes until we toured Coulee Ridge last fall.
Both my husband and I are active in the community and work in Medicine Hat, so while we wanted out of the busyness, we still wanted to be close to the city. We were pleasantly surprised to find out Coulee Ridge was just minutes away from Southridge.
In no time at all, we were out of the bustle of the city and into tranquility of the prairie. The view is breathtaking. The serene rolling hills, the coulee, peaking down on the golf course surrounded by the nature of the fields and the horses leaning over the fence steps away from our lot was amazing.
When we started looking at the lots, we were so pleased with the availability, size and layout. It's easy to see Coulee Ridge has been specifically designed to be a quiet family neighborhood. Traffic will be limited to our neighbours without commuter through traffic from future surrounding developments and I will feel comfortable letting my kids ride their bikes on the street or walking down to the park amenities to visit with their friends. We didn't imagine we'd find that peacefulness inside the city limits.
Building a home is nowhere near the daunting task we first thought either. After choosing a Coulee Ridge recommended builder, deciding on a home plan and choosing finishes was easy and fun.
As we watch with excitement as our home is being built, we know that the end result is exactly where we want to be and our new home will meet our specific wishes for function and design. Coulee Ridge will be the best area in Medicine Hat to transition from our hectic work life to the peacefulness of our home."
Limited lots are still available. Contact us to get a tour of Coulee Ridge and join us at Medicine Hat's best community.