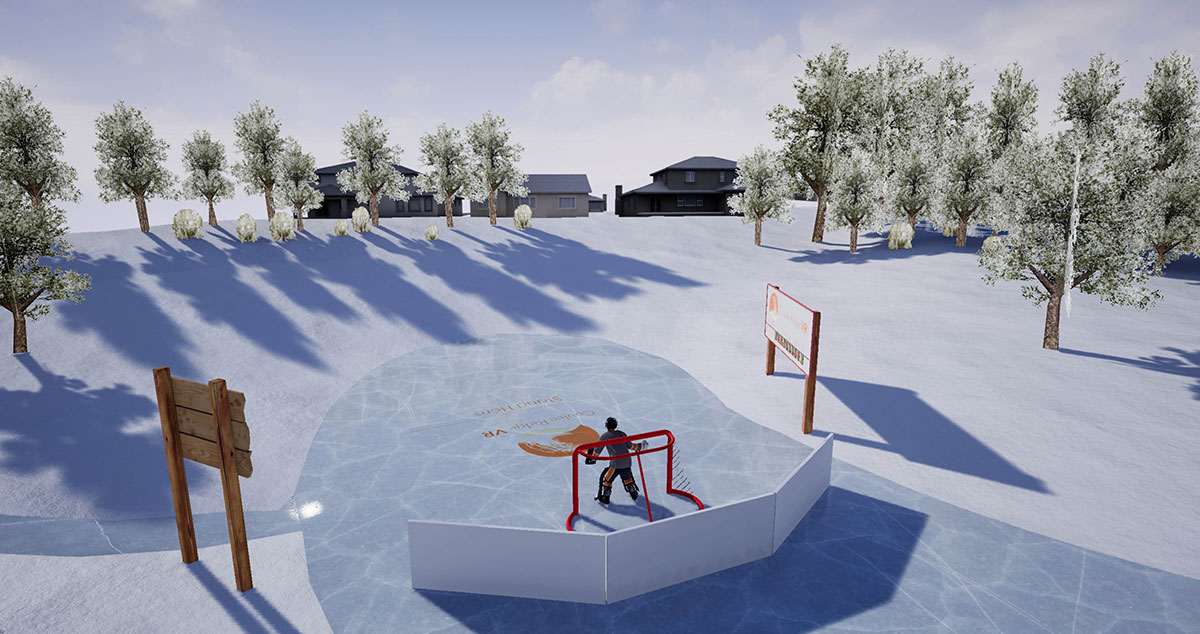 2019 U17 World Hockey Challenge Virtual Reality ODR
Join us at the 2019 U17 World Hockey Challenge on Saturday, November 2nd at 7 PM at the Canalta Centre for the Opening Game of the tournament featuring two Canadian teams. Enclave Ventures is a major sponsor of this world class community event, through its Coulee Ridge and Connaught Commons projects.
We are hosting a virtual reality outdoor hockey experience in the foyer as well as showcase, on the jumbotron, these two new and distinctive real estate communities underway in Medicine Hat. Come early try to score a goal on our virtual ODR and see the future stars of the NHL.